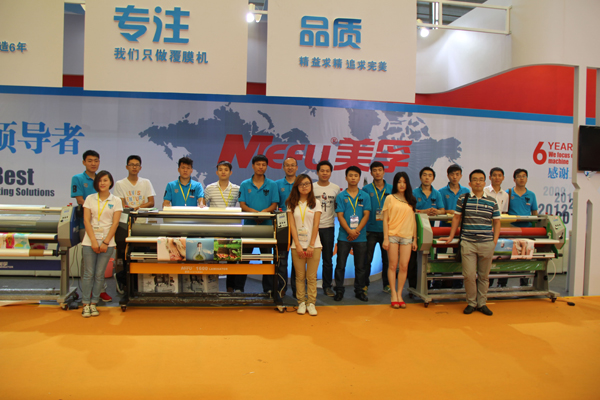 Mefu CNC Equipment Co., Ltd. is a leading manufacturer of hot and cold laminator, heat-assist cold laminator,double sided laminator, and flatbed laminator in China since the establishment in 2006.
For many years, MeFu has been an innovative force in the lamination industry from the introduction of the first semi-automated single-sided heat-assist cold laminator in 2006 for the market to the most recent introduction of flatbed laminator of year 2013, a revolutionary adhesive system designed specifically for flat materials. All humanized design facilitates production and solves real-life problems.
Years' experience of lamination technologies in the hardware and film, we have designed, developed, manufactured and sold to over 21600 users for over 36 countries(2013). Our brand new thermal films has much more better transparency, reduce glare and light refection compare to traditional Gloss and Matt Cold adhesive film, even better, with a 45% saves.
Mefu has set the standard for many types of wide format laminators – and that didn't happen by accident. Since we invented the method and technology, it has undergone a natural development based on our customers' requirements and specific problems as well as our own 8-year experience as manufacturer.
MeFu works closely with customers and printer manufacturers to develop laminating solutions for the latest print technology, gives us full control over quality and greater flexibility with regard to design changes, customization and product improvement. Our dedication to customer satisfaction and quality is unsurpassed.